For most of the last decade, loyalty marketing seemed to be on autopilot for many brands – but the tide is turning.
Many of the entrants to this years' Loyalty Magazine Awards were as adept with data and technology as marketers in many other disciplines.
What really stood out is which brands were pulling off these feats.
While travel and retail brands have made a lot of progress in the last 24 months, the bulk of innovation has come from other consumer sectors – including media businesses, entertainment, and telecoms providers, which in recent years appeared to regard loyalty as a lost cause.
Of course, the Awards entrants are only a tiny sample from industries that have hundreds or even thousands or loyalty programs. When you have the privilege of seeing the very pinnacle of the industry, it's worth remembering that the rest of the iceberg still needs a lot of work.
It's also been inspiring to see the lines blurring between loyalty and other marketing disciplines. Loyalty had evolved into a fairly segregated marketing function, but many of this years' entries were more comprehensive, loyalty-enabled marketing programs. As more holistic marketing initiatives, loyalty mechanics were harnessed to drive and measure engagement across channels, and across many more customer touchpoints.
Travel brands have featured less heavily among the winners, this year, than ever before. A small number of industry purists might think this a shame since they tend to be the largest in the industry.  Many still applied, but their game is no longer on par with brands in other sectors.
The emergence of new brands winning at loyalty ought to be a source of inspiration.
The incredible degrees of customer engagement that have been achieved, should inspire and guide the efforts of loyalty marketers in the coming year. In particular, the work of large corporations such as Sky, British Gas, Shell, Turkcell are worthy of celebrating – as examples of how to deliver big change at big organizations.
Other initiatives from big brands, such as Orange, were quite simple, but very effective mixes of online and offline engagement that drove huge increases in NPS.
In any case, I think the vast majority of practitioners will be as excited as I am, to think what this wave of innovation means for consumers: more brands finding cleverer, more meaningful ways to create compelling customer value.
A disloyal generation?
Voxi is the 'youth brand' of Vodafone, whose highly successful VeryMe rewards program has previously been praised by Currency Alliance.
The Voxi proposition was inspired by 'drop culture' – a trend for very short-run products (typically fashion items) which plays off younger consumers' desire for spontaneity and excitement in their engagement with brands.
Vodafone built Voxi as a novel telco proposition around just that culture. A key part of the proposition is that it's commitment-light, allowing customer to 'drop' the brand every thirty days.
Brilliantly, Voxi has spun this very feature into a loyalty driver.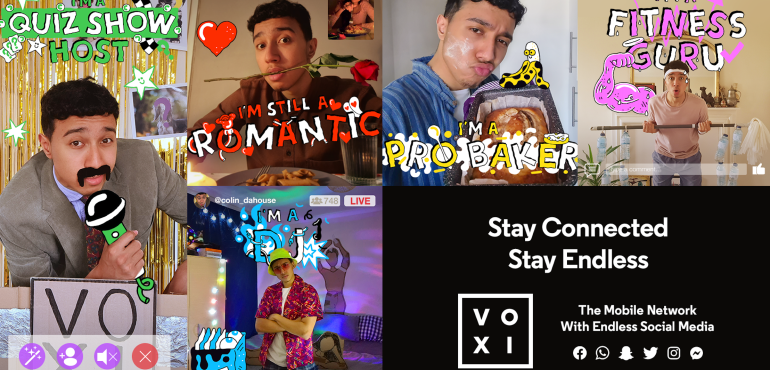 The program is actually called, 'Voxi Drop'. To prevent them dropping Voxi, customers receive a monthly 'drop' of exciting, useful rewards, mostly via partner brands who can offer great customer experiences at very low marginal cost (the first monthly drop was a restaurant discount card with £30 redemption value – probably the same sum that the customer spends with the telco).
There's a lot of useful takeaways in this, for loyalty marketers.
One is that you can build long-term engagement with entirely new audiences, without having to create a radically different program, or to adapt your standard communications for every customer segment. Really, this is a rebrand of Vodafone's existing program – but to very great effect.
Another is that it disrupts the speculation regarding the preferences of younger consumers. 'Loyalty' may indeed have some negative connotations with this sprightly demographic.
But that doesn't mean you can't secure their repeat business, if you speak their language and answer their needs.
Hybrid points programs
Voxi is one of many brands today which operate great loyalty programs with no recognized loyalty currency. Vodafone may be keeping score behind the scenes with a unit of measure like points, but customers don't know.
Other brands, which do use points, seem to have taken inspiration from this trend, and come up with hybrid offerings.
John Lewis, a UK department store, launched 'BeautyCycle', where loyalty program members who return plastic waste from cosmetics can earn gift vouchers (and not points).
This is clever because it acknowledges that only certain customers have an appetite for points.
Inevitably, every brand will have some customers who'd like to earn points, if they were sufficiently motivated to engage. Almost every consumer today has an appetite for sustainability and sustainable brands. And recycling certain problematic plastics is genuinely difficult for most people. So the initiative offers meaningful utility to many customers.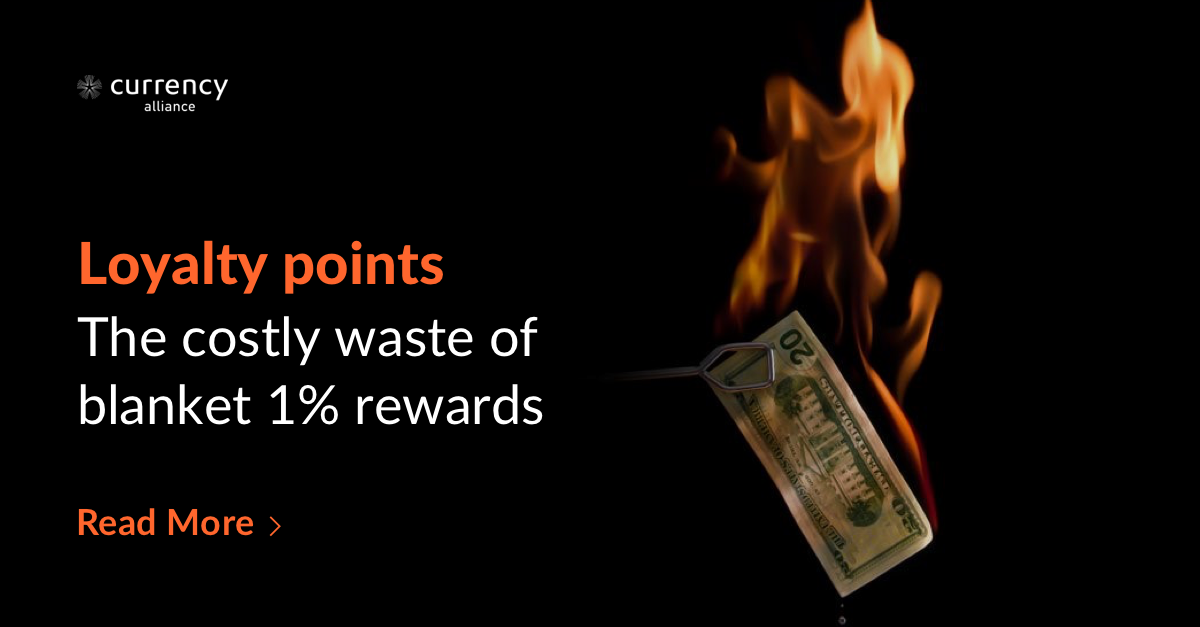 15,000 members participated before the Loyalty Magazine Awards submission deadline (February 2020), and by March, the trial had been rolled out permanently to stores UK-wide[i].
In doing so, John Lewis gained a lot of useful insight into their most eco-oriented customers, and now have an engaged audience of a marketable scale for future environmental campaigns.
Online-to-offline
John Lewis's campaign is also a great example of online-to-offline engagement. Brands across industries are united in agreement of the value of offline experiences, but with more and more trade happening online, offline engagement has become a cost-sink for many.
Alongside retail, news brands have been among the hardest hit. But News UK's 'Sun Savers' program has managed to drive a lot of additional print sales by giving out free vouchers in the paper, which can be redeemed using a mobile app.
Newspaper vouchers are nothing new, but the app feature has allowed the brand to add online businesses such as Just Eat, a food delivery service, to its network of program partners.
Some news brands, today, effectively subsidise flagging print sales by charging for online content. This isn't right for every brand; I personally can't see readers of The Sun paying an online subscription fee. But surely the News UK approach is better: finding new sources of value in their print format, rather than accepting it as a loss-leader?
The Sun Savers member base grew nearly doubled last year, bringing many more print readers into a digital environment where they can be tracked, measured and marketed to via new channels.
With a new version of the app in the pipeline, which is intended to enable more commercial partnerships, Sun Savers has set a good example for other news brands.
Great service in unexpected places
Loyalty marketing has always made the most sense in aspirational sectors (travel/experiences), or very high-frequency sectors (retail), where participating in the program promised exciting rewards, or reasonable monetary return.
Neither of these things apply to cinemas, or telecoms. People may go to the cinema a few times a year, and don't really care which cinema they go to. Telecoms are even less exciting, and the frequency is the same for everyone (monthly billing), so you really have no idea who your best customers are – beyond how much they spend.
But loyalty to a brand is made up of many more dimensions than amount spent.
Both Orange Belgium (a telco), and Pathé cinemas in the Netherlands, have overcome this problem by creating compelling and entirely new customer service offerings.
Orange created a fantastic new customer service in their collaboration with Stampix, offering customers the opportunity to have pictures from their phone printed and mailed to their homes.
Pathé Cinemas' program is another superb example. Several judges of the Awards said they were jealous that they had not been directly involved in designing this program.
One of its strengths is a fantastic range of truly aspirational rewards, which hardly cost the business anything – such as the opportunity to feature as an extra in a movie.
But the most impressive thing about 'Pathé All Stars' is its sheer comprehensiveness: less a loyalty program; more, an all-singing , all-dancing digital loyalty ecosystem.
Pathé submitted this graphic as part of their Awards entry, to demonstrate the wide range of functionality of their app.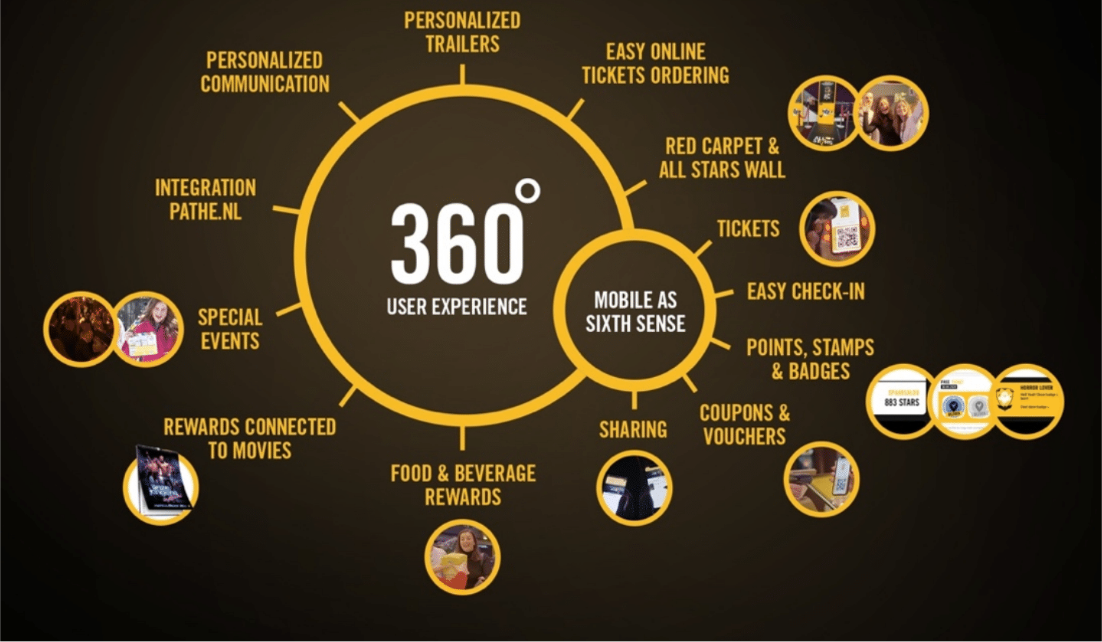 The brand entered four different award categories:
mobile-based loyalty
voucher-based
gamified loyalty
..and best program of the year in travel and experiences.
It was a worthy contender in each.
Both Pathé's and Orange Belgium's programs have become possible because of advancements in mobile technology. A few years ago, nobody would have wanted to print a picture from their phone because the quality was so poor. And it's only recently that phone processors and internet speeds are powerful enough to run apps as advanced as Pathé All Stars.
Both brands were highly rewarded for their efforts: Orange Belgium, with 53% participation in their loyalty program, and Pathé, with 30%.
Most loyalty programs might have 30% of total customers enrolled, but only 10-15% of customers active in the past 90 days. This demonstrates how relatively modest investments can help you tap into a much wider customer base.
Engaging employees
The other master stroke of Pathé was involving employees in the design of the program. Once it was up and running, a monthly competition was introduced, rewarding the theatres that see the best loyalty engagement with team nights out.
The brand that did this most successfully was IBM. Run by loyalty marketing agency Motivforce, their 'Know your IBM' program is a serial winner of the Best B2B Loyalty Program prize. Year after year, it delivers amazing results that contribute directly to IBM's bottom line.
Technically speaking, the rewarded parties were not employees, but resellers of IBM's technology. But they're the same people who own the customer relationship, so it has the same effect on the customer experience.
The results were impressive. Of IBM's storage products, 66% of sales were generated by the 17% of the sales team that took part in the program. Overall, sales firms which participated in the 'Know Your IBM' program achieved an astounding 10.3x improvement in sales.
What we didn't see, in this year's submissions, was any case of the brands rewarding employees with their consumer-facing loyalty currency (or, permitting customers to do so, as a thank-you for great service).
This seems unfortunate.
Team nights out are probably the right way for brands to motivate star teams, and this would work well in retail, where most colleagues probably work close to home. But they're not very inspirational for the team that doesn't win. For the team that never wins, they may have the opposite effect.
IBM's example does motivate everybody – but when you sell very high-margin technology, moving more of your own inventory provides the incentive you need. Rewards valuing up to $10k were dished out, making a noticeable improvement to sales agents' balance sheets.
Reward points could tackle both these problems for employees, just as they do for customers: enabling experience-based rewards, via brand partners, which have a much higher perceived value than their direct cost.
Other brands ought to take a leaf out of IBM's book and incentivize their own 'resellers' (influencers / bloggers) to promote their loyalty programs.

Disruptors show us how it's done
Having talked to many travel brands, some act like such innovation is not possible due to their sheer size, corporate inertia, or legacy systems, but very large programs are also re-tooling.
Two non-travel brands at the LMAs really demonstrated what is possible, when you get all stakeholders aligned, with monumental endeavours that radically altered the loyalty landscape in their respective markets.
Saudi Telecom's Qitaf program was a total rebuild of an existing proposition, with a view to making it much easier to collaborate with partners and deliver highly personalized engagement.
The program has many partners, representing 170+ brands, and customers can earn and redeem at 3,700 retail locations across Saudi Arabia. Transactions are processed in real-time, and customers receive notifications while shopping of opportunities to earn more points.
In this tiered program, the primary goal is to reduce churn while upselling more products and services.  Lower-tier members showed a material reduction in churn, while the higher tier members get so many benefits that churn is nearly zero.  We can't reveal the exact data, but the new Qitaf program has really increased customer lifetime value.
Another, similarly impressive new market entrant was Austria's jö Bonus Club – which came out of nowhere to become the market-leading loyalty program in only six months, now recognized by over 90% of Austrian households and counting over 50% of the country's population as members.
What made jö Bonus Club effective was good, basic loyalty theory: a wide variety of earn and burn opportunities, including the ability to earn points with partner brands, across most major categories of spending: food delivery, health and beauty, fuel, and more. You can also use the app to pay, thanks to an integration with Wirecard.
jö Bonus Club was definitely operating on a favourable playing field.
Austria is a loyalty-friendly market, where the average consumer has 14 loyalty cards. And the parent brand, REWE, is a massive German retail group. In Austria, there are 300 Penny supermarkets, 100 Merkur, and 1000 Billa stores all participating in the same loyalty program – and that's before you count the complementary brands that joined jö Bonus Club as partners.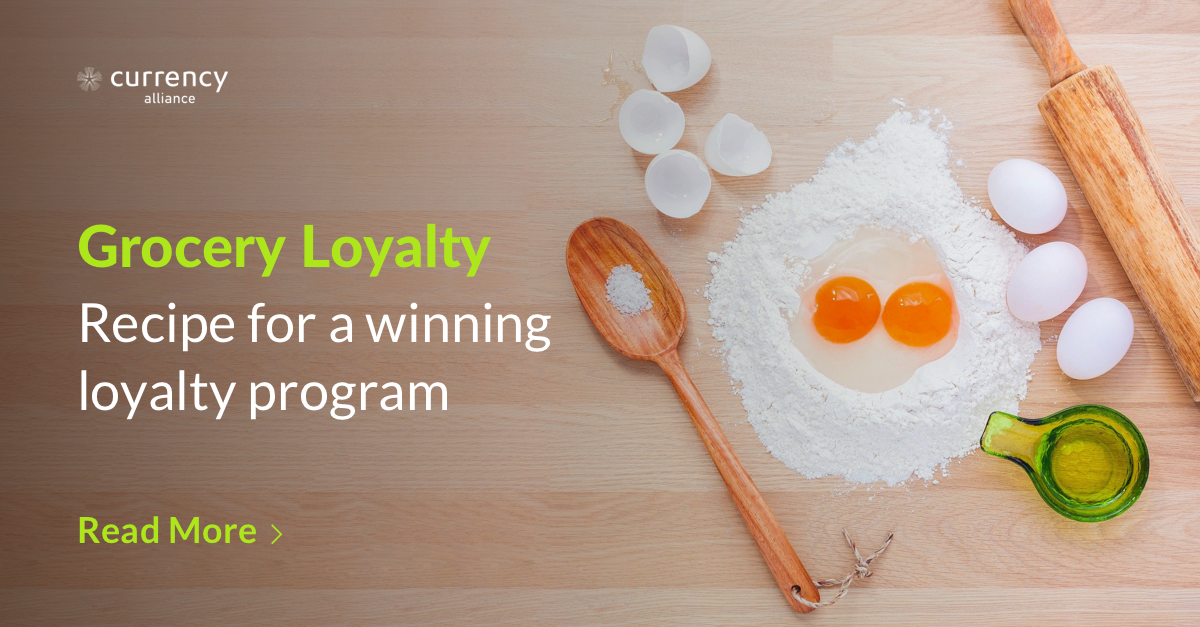 Every loyalty incumbent has its own set of advantages: not least of which is proprietary customer data and significant brand recognition. Adding partners multiplies the effective value of data and marketplace presence. New technology platforms make partner collaboration much easier than it has ever been, at quite a low cost.
The Qitaf program noted, in its Awards entry, that integrating such a large number of partners entailed standardizing processes across many different POS/CRM systems provided by Oracle, NCR, Microsoft and others.
This sounds like a development nightmare, but these two examples prove it can be done with platforms that are 'open.'
Incumbent travel and retail loyalty programs should take note, and be prepared for upstart programs in their own markets taking them by surprise.
An upstart that treats points like money (in that their value its transparent, and customers have more choice over how to spend them), and enables rapid earning across many partners, can quickly become market leaders as several winners demonstrated this year.
The enduring value of travel
Many big travel brands are mostly trying to double-down on their existing value proposition. This strategy makes their program even more valuable to frequent customers, but the brands often don't recognize that it has little to offer the mid-tail and longer-tail customer.
That is a shame, because if customers could earn a travel loyalty currency several times per week, they would be highly motivated by the travel experiences available as redemption options.
Currency Alliance was built to enable brands to extend the value of the loyalty programs without disrupting the existing technology platforms.
Such an approach is going to be all the more important now that airlines' and hotel chains' budgets seem likely to be heavily restricted for a couple of years.
A flag-bearer, for what can be achieved quickly by a travel brand, comes from a travel program whose parent company went bust in February 2019.
The InterMiles team (previously Jet Privilege) pulled off one of the greatest business pivots in the history of loyalty, rising from the ashes of Jet Airways to not only survive, but produce a huge increase in membership by diversifying their mix of partners in 2019.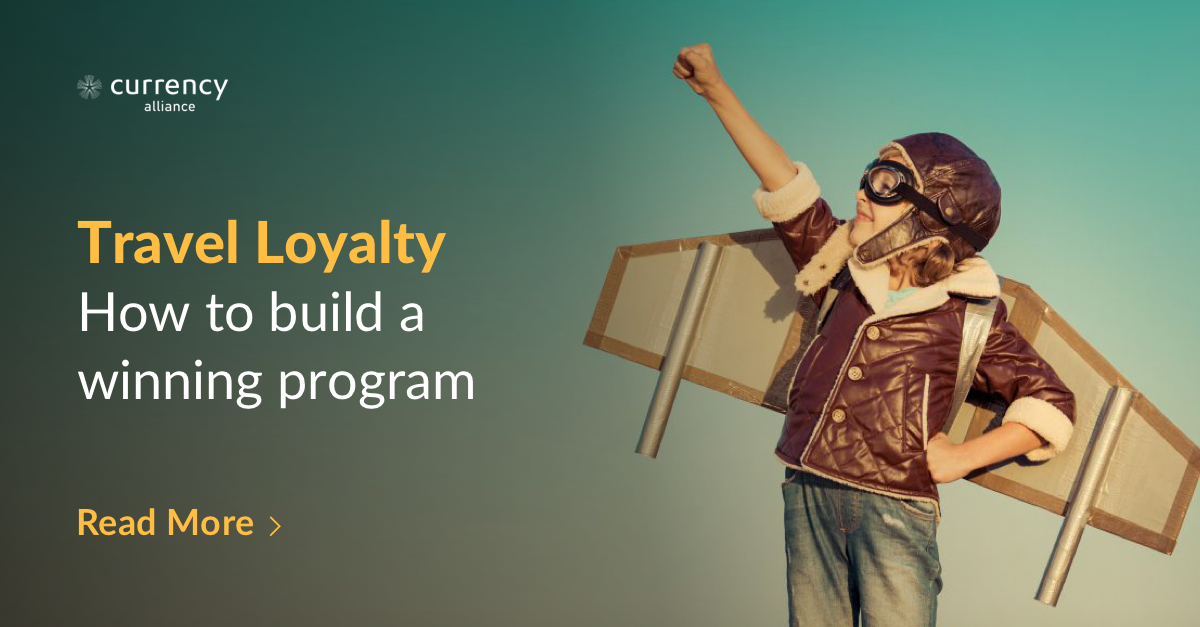 The InterMiles team was already a world leader in using data analytics to personalize engagement with customers and drive program ROI, but now they've also demonstrated how agile they can be with the business model as well.
This was achieved with the help of a powerful partner: EaseMyTrip, a popular Indian online travel agent.
This gave InterMiles access to earn and burn partnerships with many other airlines, thus making the program useful to many more customers, who may not travel frequently enough to earn meaningful rewards with any brand-led program, but who may find better opportunities in a wider travel marketplace.
This shows how powerful multi-brand collaboration can be..
Fighting on multiple fronts
What this year's Loyalty Magazine Awards have proven is just to what extent loyalty marketing can become an integral part of the overall marketing mix.
In the three years in which I've sat on the judging panel, it's been fascinating to see many brands progress from toeing the water, to producing loyalty propositions which are genuinely game-changing.
Some of them have been driven by their own crises: utilities companies in Britain, in particular, suffered such poor retention that they actually began punishing loyal customers with higher fees. Regulators waded in. Had they not, one wonders whether 'Voxi Drop', or several of British Gas' initiatives would ever have been conceived. Brands were forced to find a way to make loyalty pay.
This should give every brand pause to consider where their greatest threats lie – and what their surest defence may be, against future fluctuations in trade.
Brands have long seen their programs as a tool for locking customers into your brand. This is the wrong foundation for any customer proposition.
Now, however, your next likely competitor probably isn't selling exactly what you sell; it's another loyalty program – which, on evidence of this year's Loyalty Magazine Awards, is increasingly less likely to be operated by a brand in your industry.
My review of last year's Awards was 'Breaking Down the Walls'. I explained that only by opening up their programs, building them around greater customer value, and surrendering a certain degree of control, could the loyalty old-guard guarantee their long-term survival.
Over the next several years, Covid-19 will continue to have a material impact on most businesses – and creating a value proposition for the more deliberate consumer will be essential.
Those that are still around to tell the tale will have found ways to earn a customer's loyalty even when their core proposition had become less available, or even totally unavailable to consumers.
As the example of InterMiles shows, if you were already laying some of this groundwork when business was good, you're likely to be one of the ones that survives.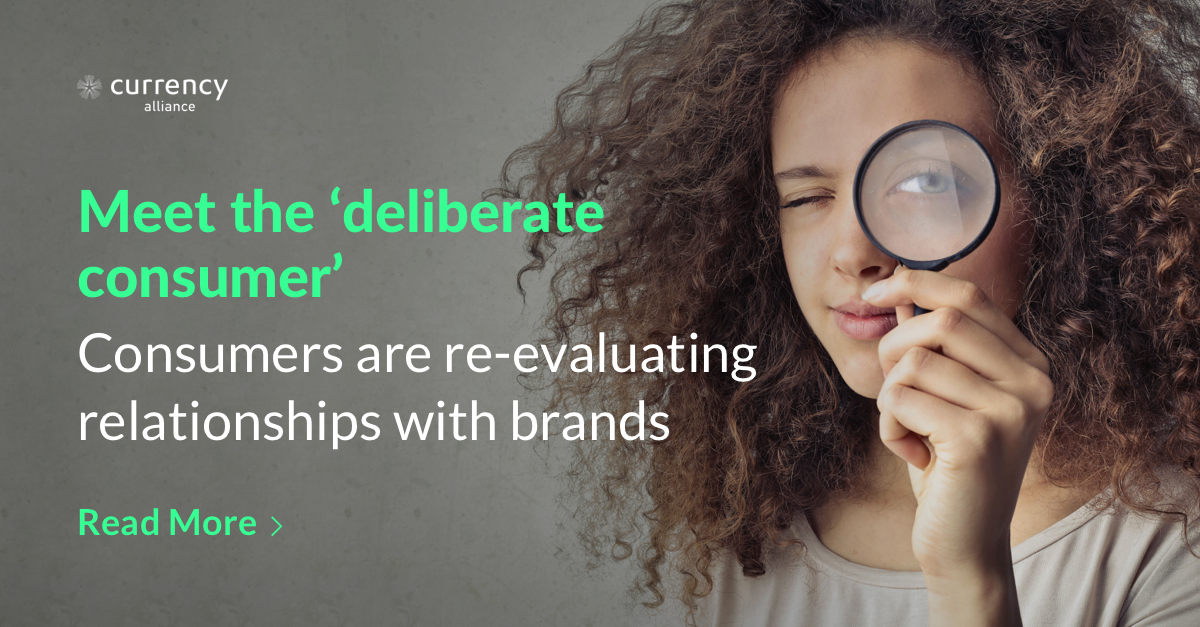 Create more customer value with Currency Alliance
There are really only four ways to create value for all stakeholders in a loyalty program:
maintain low operating costs, and funnel the savings into rewards
add complementary partners in every spending category so the program and the currency are more useful and interesting
share customer insight among partners, so you know how to maximize lifetime value for each customer, and can create more personalized engagement
source aspirational redemption options at better cost, so the value of your loyalty currency is magnified.
Currency Alliance was founded to make it easier for brands to achieve all the above.
We operate the open loyalty network, in which brands can collaborate around their customer' favourite loyalty currencies.
It only takes a few days to set up, and you can integrate with new program partners with only a few lines of code. This is very low-friction way to extend the value of your loyalty program.
It's also very low-cost, with no CapEx or license fee, and a nominal 2% charged on transactions.
But to support an industry in need, we're also now running a free exchange promotion, allowing zero-fee loyalty currency exchanges into travel brands. And when an integration is required, Currency Alliance will do it for free.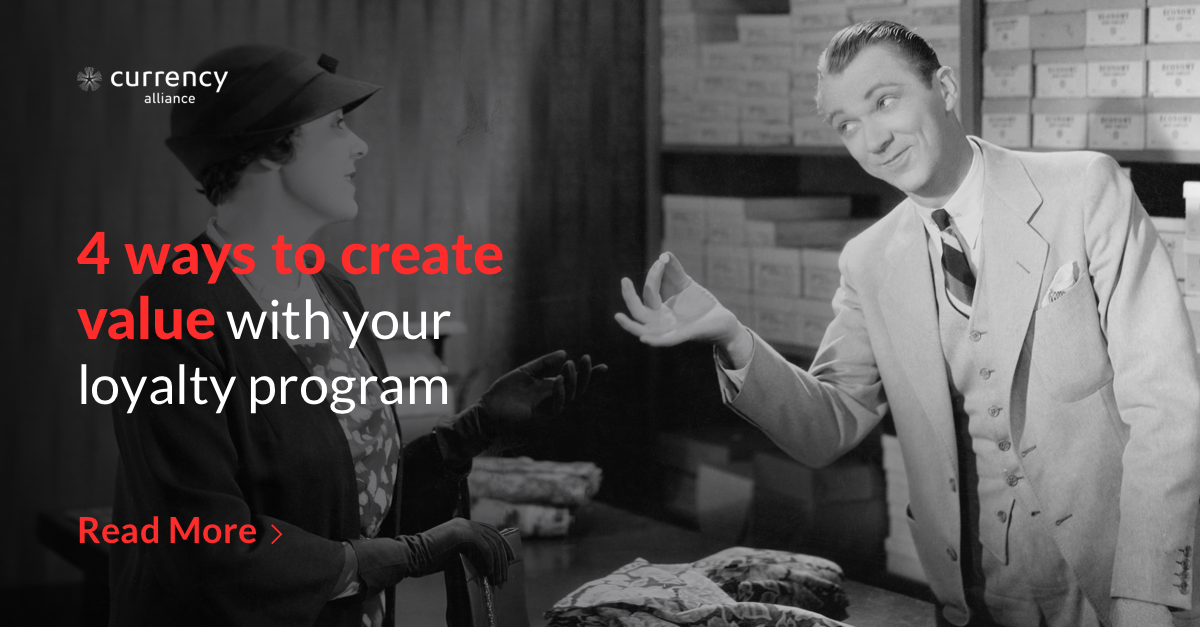 References
[i] https://fashionunited.uk/news/fashion/john-lewis-expands-fashion-buyback-trial/2020031748020