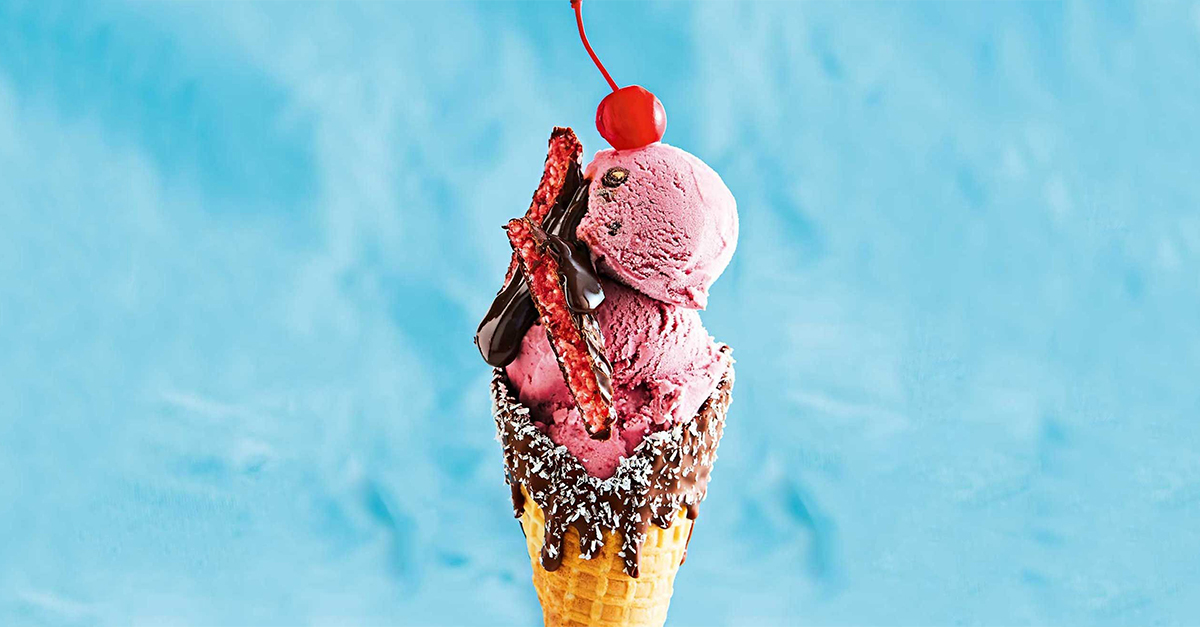 Countless articles have been written about enhancing the hotel customer experience (CX) with technology. But there is a bigger story.
The hotel market is becoming more competitive, with a larger share of wallet being spent on a greater variety of services. Services like promotional materials such as door hangers are used by hotels to promote inner hotel experiences or linked outside experiences.
The Resolution Foundation, a UK-based research organization, recently published data showing that 11% of the market for "hotels and similar accommodation" was owned by the top 5 brands in the sector in 2016; a drop of three percentage points from 2004[i].
Happily, this increased competition does not pose an existential threat to the hotel as a business model; on the contrary, it remains a highly valued experience offering.
And while some of the market diversification comes from the likes of Airbnb, some of it comes from hotel brands themselves, filling more varied market gaps with more interesting services and experiences.
It does give pause for thought, however, that agile tech companies are often more apt at filling these gaps: owning more of the customer journey, gathering more detailed data, and making more relevant and personalized offers.
To answer this challenge, and preserve their largest-possible market share, hotels must deploy new technologies on two fronts: inside the hotel, but also with other local places that guests visit, and at digital touchpoints before, during and after their stay.
By owning this more complete customer journey, the hotel has the opportunity to deliver better experiences and to earn greater guest loyalty.
Getting your hotel in order
The typical hotel stay today is often highly digital, creating more opportunities for monetization and data-capture.
Many of these are experience-enhancers which double up as upselling platforms.
As one example, StayNTouch, a property management system vendor, claims its mobile check-in technology enabled the Fontainebleu Hotel to profitably and significantly increase upsales of late checkouts.
Mobile check-in can also be deployed to upsell room selection, to offer customized key collection, or can be integrated with a loyalty program to confirm benefits such as lounge-access or free Wi-Fi.
Mobile keys, though not yet widespread, present similar opportunities. Koridor enables customers to virtually tour and select their own rooms, and the Hilton mobile app helps guests avoid lines, reduce check-in times or access complementary services.
These are laudable efforts, but they leave marketing opportunities unfulfilled.
The hotel would like to use data collected during the stay to bring the customer back a second time, without them going through an online travel agency (OTA).
But in reality, many customers do not book direct.
Phocuswright, a travel market research company, found that OTAs have been growing their share of the online travel market, putting them on course to reach a 40% share by 2020, while the share owned by hotel websites declines.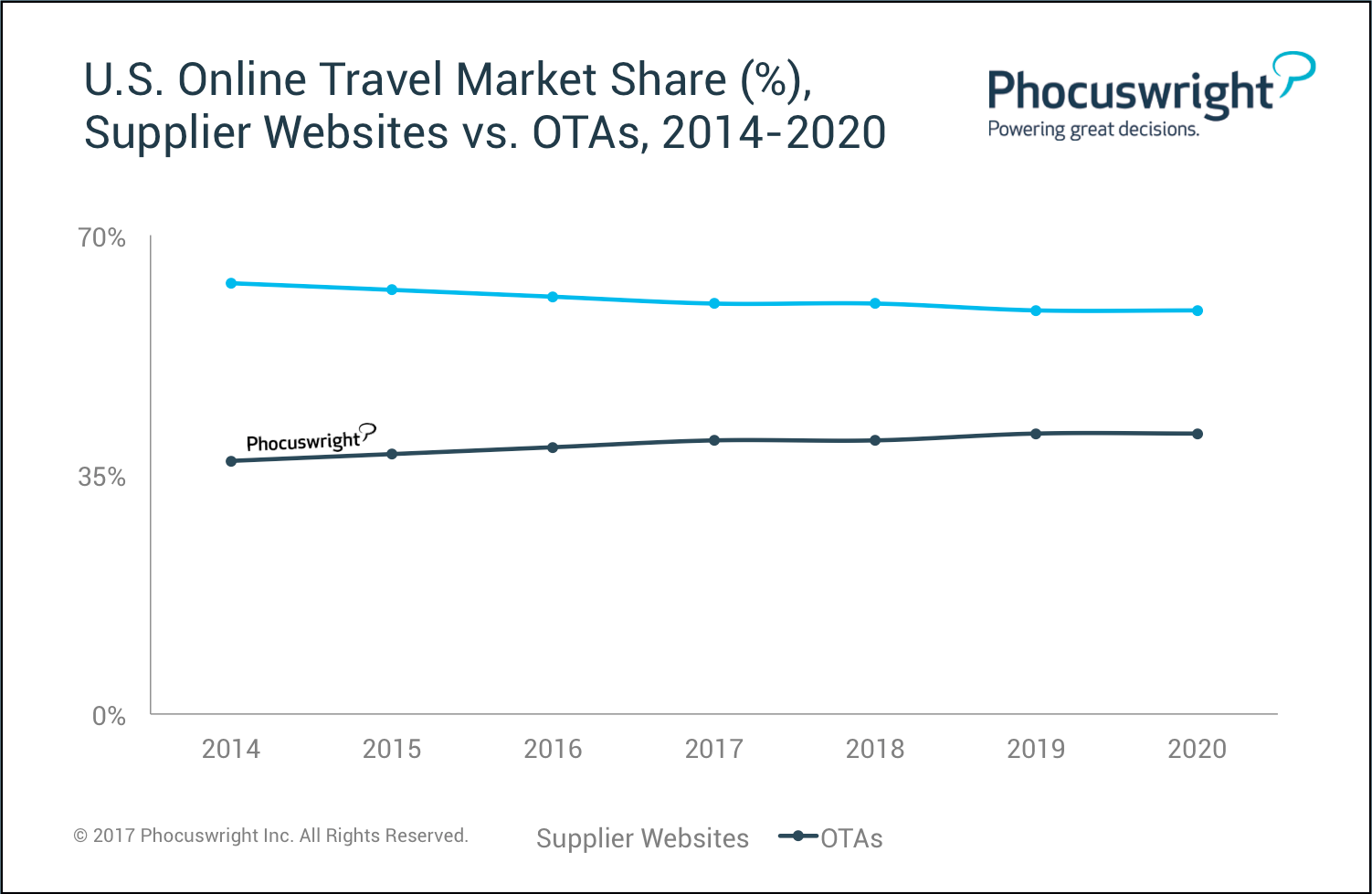 Phocuswright also reports that established hotel brands have found this a difficult challenge to answer.
'Rate parity clauses still hinder hoteliers from undercutting OTA prices, and OTAs are creatively outmanoeuvring suppliers'.[ii]
Other parts of the digital customer journey are more accessible to established hotel brands.
Beyond the booking process, and to complement the digital guest experience, hotels stand to make the greatest gains by becoming better resellers of local services and experiences.
Restive guests: understanding hospitality loyalty
Different loyalty drivers apply to different guest demographics.
Hotel loyalty programs have traditionally targeted two personas:
the business traveler
the luxury traveler.
Hilton CEO Chris Nassetta said that a recent revamp of the Hilton Honors loyalty scheme would include "new perks, especially for members of its highest tiers."
Typically, these guests' loyalty is earned most effectively within the hotel.
Luxury travelers, with deeper pockets and higher expectations, seek out the decadence of spas, pools and room service, and they are happy to pay for the certainty that their needs will be met consistently, trip after trip.
Similarly for problem-wary business travelers on tight schedules: who can they rely on to avoid mishaps in their stay, or to tackle issues promptly as they arise?
Business travelers know from experience that, too often, a lower-service hotel drops the ball when a customer request goes to voicemail, to the wrong staff member, or to someone who doesn't act on it promptly – so they will pay a premium for a hotel that can get it right.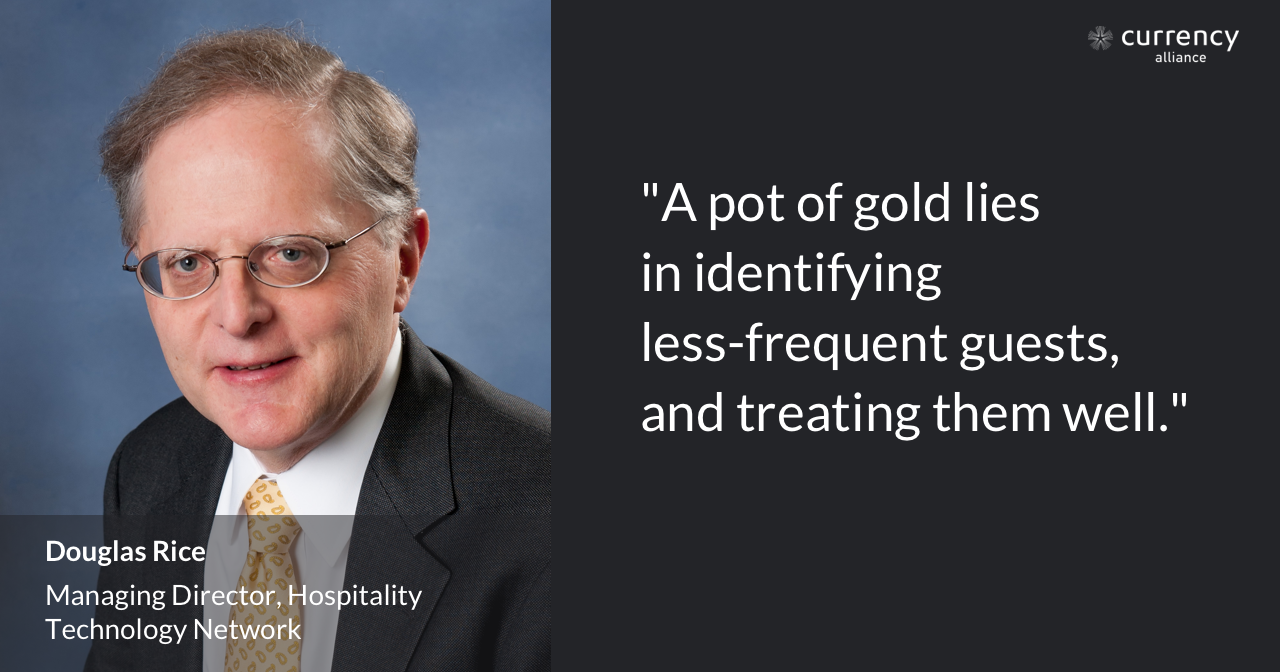 Hotels are becoming better at pre-empting these hiccups.
One hotel general manager found that ALICE – a platform designed as an interaction tool between guests and staff, and among staff – eased communication even across language barriers, ensuring 'nothing falls through the cracks or gets lost in translation.'
In citizenM hotels, connected devices such as thermostats, door locks, televisions, telephones, and WiFi access points report their own status in real time, enabling the hotel to fix problems before guests discover them and ensure a better customer experience.
Travel is a sector primed like no other to stoke our rage when things go wrong; so for the demanding business or luxury guest, loyalty is often best earned by creating reliably high standards within the hotel.
But this shines a light on a problem common to many traditional loyalty strategies and first-generation loyalty coalitions.
However valuable the "higher tier" customers may be, most loyalty programs overlook casual leisure travelers, and less-frequent business travelers, who form a significant (if not the majority[iii]) customer base.
Despite lower stay frequency, this market segment can be persuaded to be loyal, as long it is offered an experience of greater value, with all dimensions combined, than is available elsewhere.
The hotel as "hero of the destination"
With the vast majority of guests, the city or neighborhood – not the hotel – is their real destination.
This is the foundation of the hotel's established, and strategically advantageous position as experience reseller.
Consider the pamphlet stand in the hotel lobby, packed with paper advertisements for local tours and activities.
A recent Deloitte report said that hotels should double down on this advantage by "exploring the power of adjacent spaces"[iv]; hospitality marketing technology firm HEBS Digital said a hotel should be "hero of the destination"[v].
Tech tools do exist to help digitize this cross-sell.
Arrivedo, for instance, enables the hotel to hand-select local places of interest, restaurants, and activities that appeal to their own specific clientele, and provide professionally written material, unique to the hotel and its neighborhood, that guests can access from the hotel website.
This website can become a valuable loyalty tool in itself; drawing customers in as they research their trip, and potentially capturing direct sales. Even business travelers often combine a bit of pleasure around their trips.
But Deloitte's study indicates that such efforts are not yet commonplace.
'Spending on activities is often overlooked. The third-largest segment in travel, it accounts for 10% of global revenue (twice the size of the car rental market)… Hotels and online travel players have an enormous opportunity to integrate tours and activities into their digital ecosystems… to give travel brands an entirely new lens on their travelers' preferences and interests.'[vi]
New market entrants, on the other hand, have already marked themselves out as leaders in this game.
Airbnb Experiences launched in 2016, and while still in its early days, it seems to have been an astute play.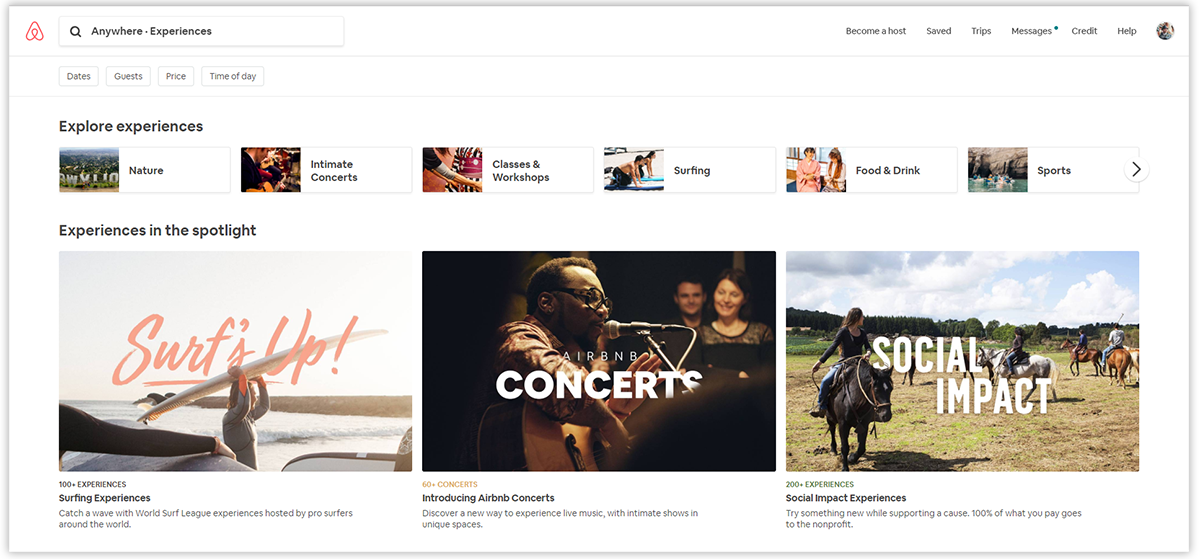 The company claims that Airbnb Experiences is growing ten times faster than its core room-sharing business[vii].
More generally, M.J. Paschall, Senior VP at luxury extended-stay company AKA, says:
'Alternative accommodations are being redefined by professionally managed companies that have the ability to curate unique experiences and build long-term relationships with customers that will keep them coming back for more.'[viii]
So the cross-selling of experiences earns genuine loyalty, enabling challenger hospitality brands to, as described by former Taj Hotels SVP Chinmai Sharma, "treat each customer as his or her own segment." [ix]
Or as Revinate's Erica Rich says, to "foster loyalty and a personal, direct connection with guests."[x]
Reasonable commissions for referring business can also be a source of new revenue for the hotel, and open an expanded market to the partner.
As long they are careful about their choice of partners, selecting them on the basis of customer relevancy, rather than commission rates or kickbacks, there is no reason established hospitality brands cannot deliver as fulfilling a customer experience as agile challenger brands.
Obstacles to experiences in the hospitality sector
There are two primary hurdles in the race for hotels to become a newly differentiated experience offering, both rapidly being mitigated by technology.
The task at hand for hospitality brands of all models – traditional and alternative alike – is to be ready to act as these hurdles are overcome.
Slow tech adoption in the experiences space
Major hotel brands today are wealthy, digitally-connected businesses, but their local partners often are not.
Deloitte's study found that:
'The market is incredibly fragmented, lacks standardization, and is digitally inept. It's comprised of a long tail of small suppliers (more than half generate less than $250,000 in annual revenue) who still power their businesses with phone calls and paper ticketing. In fact, more than 80% of gross bookings are made offline.'[xi]
But potential partner businesses are becoming more digitally connected.
Against a backdrop of small/independent businesses adopting mPOS and other connected solutions…
'Digital tours and activity aggregators are… making very good progress. The right partnerships in the tours and activities space could be a key stepping-stone to bigger ecosystems and driving experiences for guests beyond the walls of their properties and core offerings.'[xii]
Right on cue, hospitality suppliers are enabling these new partnerships.
Luft, a New York-based marketing intelligence business, proposes a global loyalty coalition called "GoLocal", potentially uniting any hotel, travel brand or small local business under one marketing platform, allowing travelers to participate in a coordinated program worldwide.
Similarly, Currency Alliance's platform allows businesses of all sizes to flexibly form loyalty coalitions either locally, or across borders; whatever works best for their brand and target customer.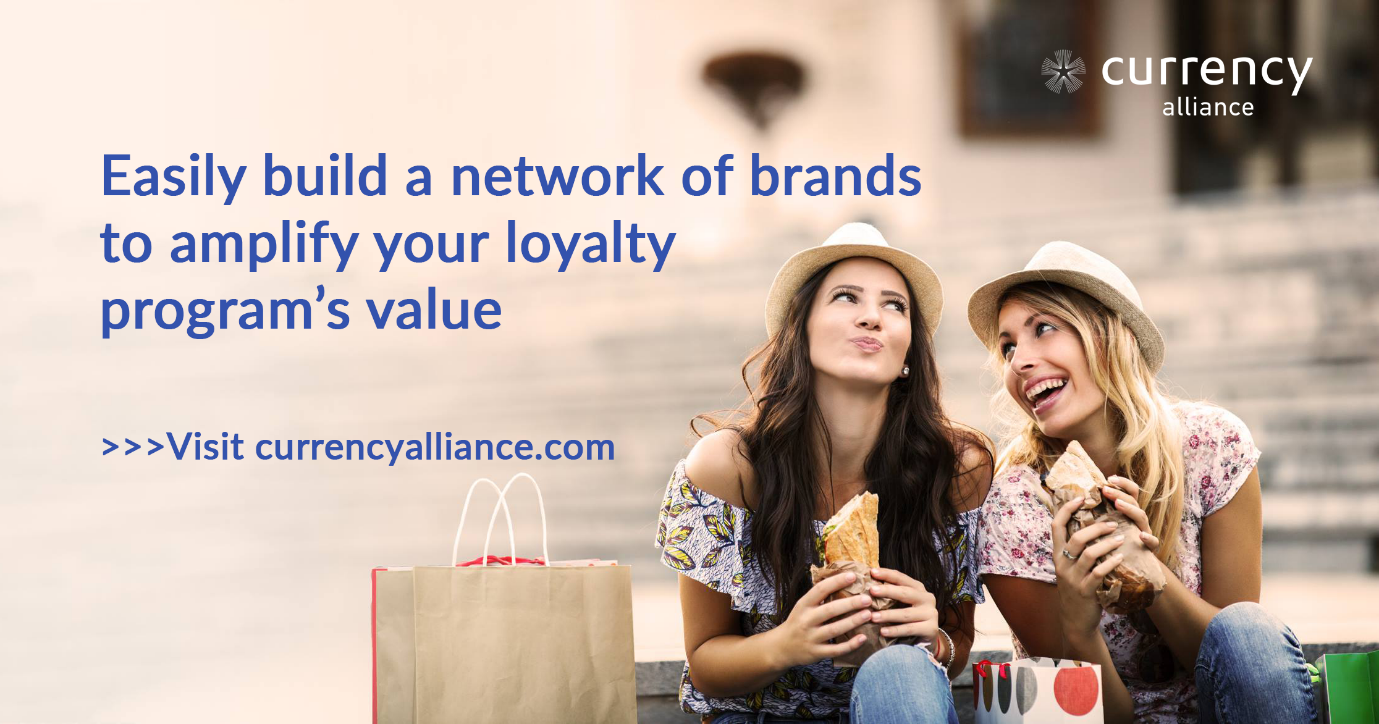 A lack of consumer preference for advance booking
HEBS Digital found that 'only 24% of travel consumers will book most of their activities before departure… consumers are not fully convinced that booking in advance brings any value'[xiii].
But booking does not have to take place in advance for hotels to capitalize on local activities. With the right in-hotel tech, this can be sold during a guest's stay in a way that derives from, and generates, actionable data.
Furthermore, even 24% is a very large market segment – and one that may represent an emerging consumer trend.
In an article about Airbnb, The Economist describes a new breed of traveler: 'visitors who seek to weave themselves for a while into a city's fabric', and adds that 'there is some evidence that Airbnb lengthens existing trips or encourages new ones.'[xv]
And learnings from other sectors indicate that where pioneering consumers lead, others will follow.
We all have the technophobic friend who is always last to adopt a new, disruptive technology.
Internet shopping was much maligned in its early days as a major risk: to your credit card details being stolen, and to the likely quality of your product.
Uber's rise was fast, but not instantaneous. Beyond early adopters, it had to win the trust of (and dish out very many free rides to) customers who strongly valued the regulation and reliability of the taxi and black car markets; a process that is still ongoing.
It is highly likely that, once the cross-selling and upselling of relevant experiences becomes the hospitality norm, it will become demanded by ever higher proportions of customers.
If your brand does not answer this need, somebody else's will.
Earn guest loyalty by marketing across the whole customer journey
Hotels have their own rusted gears to grease.
The average travel and hospitality business operates a sprawling technology stack, comprising legacy systems alongside state-of-the-art software and AI solutions.
Most are aware of the problem.
Marriott, for instance, is about to launch a start-ups program called Travel Experience Incubator.[xvi]
Marriott's timing could not be more opportune.
History dictates that when an established brand fails to change gear, an agile tech start-up quickly takes its place.
Challenger hospitality brands have already gained one important competitive advantage by commanding a more complete customer journey, from booking through to experience, permitting a seamless cross-selling of interesting and relevant offers.
For established hotels, the booking process itself is probably too robust for a direct assault. Despite incurring a five-fold price-hike in acquisition costs[xvii], the OTA provides a very valuable service to price-driven customers who may have less loyalty potential, anyway.
Or, they may have more loyalty potential. If you get that customer through the door, you have the opportunity to engage directly with them and learn.
The priority, therefore, must be to get one's own hotel in order, and create new, better reasons for more customers to desire your property.
One side of this effort exists within the hotel: the little, digital touches which enhance in equal measure the hotel brand's database, and the guest's stay.
In the short-term, these efforts will be most noticed by business and luxury guests, who have long been fairly loyal customers.
But when partnered with tech-driven efforts to grow the hotel's reach beyond its walls, they are certain to become noticed by long- and mid-tail holidaymakers, and less-frequent business travelers, as the hotel begins to offer these demographics the interesting, relevant experiences which were a significant part of their reason for travel.
Challenger hospitality brands have now proven that among these less frequent guests are many, potentially very valuable loyal customers.
In fact, many people who are infrequent guests with one hotel group are in fact very frequent guests at other hotels. There is a pot of gold in identifying who they are and treating them well.
The likes of Airbnb are using this relatively untapped customer base as a springboard to grow their market share.
By deploying the right tech, as part of a comprehensive, experience-oriented loyalty strategy, established hotel brands remain in good stead to hold their ground.
Upgrade your own hotel loyalty program
If you want to reach all your customers with your loyalty program – and not just your most frequent – Currency Alliance can help.
We help consumer-facing brands forge alliances, easily and inexpensively, in order to drive greater customer loyalty.
Our free, simple, cost-cutting SaaS tech platform can be used to issue, buy, sell or exchange loyalty currencies with other brands.
This helps you turn dormant points into profit, whilst customers enjoy the freedom to earn and spend their points with a wider network of brands.
To discover the full range of benefits, explore the platform and find out more at CurrencyAlliance.com.
About the Author
Douglas Rice is an industry leader in the global hospitality technology industry, sitting on several technology company boards, providing strategic advice, and working on mergers and acquisitions. Douglas was a founder of Hospitality Technology Next Generation (HTNG) and served as its first chief executive from 2004 to 2015. Douglas was the 2012 inductee into HFTP's International Hospitality Technology Hall of Fame. He is a frequent speaker at industry conferences and has authored dozens of published articles. Douglas earned his Bachelor's degree in Economics and Mathematics at Dartmouth College and an MBA with highest distinction from Harvard Business School.
References:
[i] https://www.resolutionfoundation.org/app/uploads/2018/07/Is-everybody-concentrating_Recent-trends-in-product-and-labour-market-concentration-in-the-UK-2.pdf
[ii] https://www.traveltrends.biz/ttn555-otas-increase-market-share-at-suppliers-expense/
[iii] https://skift.com/2016/05/25/9-largest-hotel-loyalty-programs-growing-members-faster-than-engagement/
[iv] https://www2.deloitte.com/us/en/pages/consumer-business/articles/travel-hospitality-industry-outlook.html#3
[v] https://www.hebsdigital.com/blog/experiences-revenue-opportunity/
[vi] https://www2.deloitte.com/us/en/pages/consumer-business/articles/travel-hospitality-industry-outlook.html#
[vii] https://www.cbsnews.com/news/airbnb-experiences-provide-boost-for-platform/
[viii] https://www.hebsdigital.com/blog/insight-hotel-data-conference/
[ix] https://skift.com/2018/01/02/hoteliers-are-taking-different-approaches-to-luxury-travel-innovation/
[x] https://www.revinate.com/blog/2018/01/hotel-loyalty-dead-2/
[xi] https://www2.deloitte.com/us/en/pages/consumer-business/articles/travel-hospitality-industry-outlook.html#
[xii] https://www2.deloitte.com/us/en/pages/consumer-business/articles/travel-hospitality-industry-outlook.html#
[xiii] https://www.hebsdigital.com/blog/experiences-revenue-opportunity/
[xv] https://www.economist.com/europe/2018/…/charlemagne-the-backlash-against-airbnb
[xvi] https://www.marketing-interactive.com/airbnb-vs-the-hotel-industry-can-the-disrupted-become-the-disrupter/
[xvii] https://www.hebsdigital.com/blog/otas-attempt-at-discrediting/