How many innovative ideas do you have to improve your area of business?
I'd say if it's less than about eight, you are a manager and not an innovator.
That's not a slight on your job title; both types of professionals are invaluable to every business.
But innovation – and in particular, digital disruption – is now spelling the difference between the businesses that succeed, and those that fail.
So whereas management used to be about doing the same thing, and generating slightly better results, it's now become a matter of harnessing innovation to remain relevant to rapidly evolving customer preferences.
If you are a manager, that doesn't mean you have to transform into an innovator, but you must surround yourself with some innovators.
At a technology company, that innovation is likely to be home-grown.
But for most consumer-facing businesses, partnering with a third-party innovator is likely to be your only hope of overcoming a skills shortage and side-stepping corporate inertia.
The alternative is watching your company's performance stagnate, as more innovative competitors chip away at your most profitable customers.
You've got to keep developing with your business, trying new things, new ideas, taking on other people's ideas as well to encourage progression, will help the company thrive. Utilizing the benefits of software like cloudpay.net to help pay your employees in the most competent and safe way, is something that all businesses can apply to for their ongoing development.
Digital disruption
In the past 15 years, 52% of Fortune 500 companies have disappeared from the list as a result of digital disruption[i].
The UK's Marks & Spencer retail group looks like it could be about to suffer a similar fate.
Last week The Economist reported that its 5bn annual revenue had just been surpassed by the 5.7bn of Ocado, a tech-startup-come-online grocer.
"M&S is on the brink of dropping out of the FTSE 100, and may even be replaced by Ocado. If it were, there could be no better symbol of the old economy making way for the new."[ii]
From where I'm sitting, there's also no better symbol of the differing fortunes of businesses on either side of the innovation divide.
Nowadays, doing the same thing generates worse results because our customers have fundamentally changed. They have less patience, and there are many other companies trying to provide your customer the service that they want.
It's ok to start small; but Marks & Spencer's "innovation" in recent years has been limited entirely to rebranding, celebrity guest designers and product line refreshes. We give them credit for delegating customer problem solving to the store level, but if you are only talking to actual customers about what they want, you are missing out on the mass of people who self-select themselves to not visit your stores, they might have been too slow to join in on the digital disruption age, perhaps phasing out their physical stores and looking at saas ecommerce platforms earlier could have allowed them to compete…
True disruption comes when a competitor's solution is 10x better.
Ocado plumped for the 10x innovation, totally reinventing the ecommerce fulfilment centre, building state-of-art automated facilities designed to bring customers their groceries at home faster and cheaper than the competition.
"It is notoriously hard to make money in online grocery shopping, which most supermarkets do as a sideline to their offline business," says The Economist, "but Ocado has proved that it is possible. This is what makes it a successful "disrupter."
Innovation as a policy
To future-proof their positions, every company must adopt innovation as a corporate strategy.
Some business models by definition have the resources to effect this change from the inside.
3M, a science and manufacturing company, operates a "15 percent" policy whereby employees are proactively encouraged to dedicate 15% of their business hours to conceiving, testing and building new products.
The Post-It note was one result of the 15 percent policy, and it now generates $1bn in annual sales.[iii]
SC Johnson has similarly been lauded for its innovation and has proven steadily resilient in its market position over the last 40 years.
And, guess what? Turnover is low at both businesses, their shareholders are remarkably happy and they can recruit the best talent.
In other industries, alarming market indicators have jolted companies into change.
Big oil companies know that 60/70% of their revenues will just evaporate in the near future, so they are innovating like banshees, spending over $6.2bn on stakes in clean energy companies over the last 15 years[iv].
[v]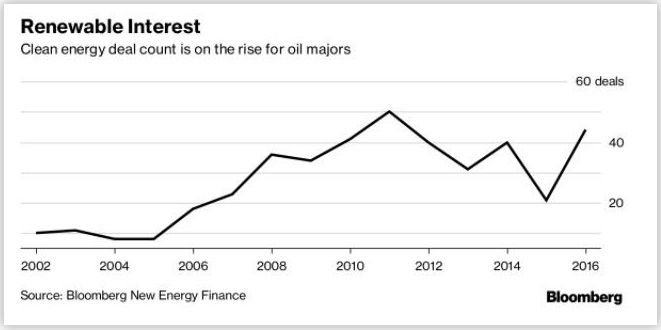 Auto manufacturers are in a similar predicament and are proactively transforming into mobility service providers.
When faced by existential threats, or when your very business model is grounded in innovation, it's simply unthinkable to go with the flow.
Many other businesses, surprisingly, haven t felt the wake-up call beyond the C-level.
Corporate inertia
Retail, travel and FMCG brands – the kinds of brands I work with as a loyalty industry supplier – are notoriously less eager for change.
They employ far fewer scientists and engineers, have a smaller dedicated R&D function (if any), and the main threat they face – gradual encroachment by more tech-savvy competitors – though equally existential, is more insidious and thus appears less alarming.
Marks & Spencer (as well as every venerable supermarket brand) has fallen into just his trap.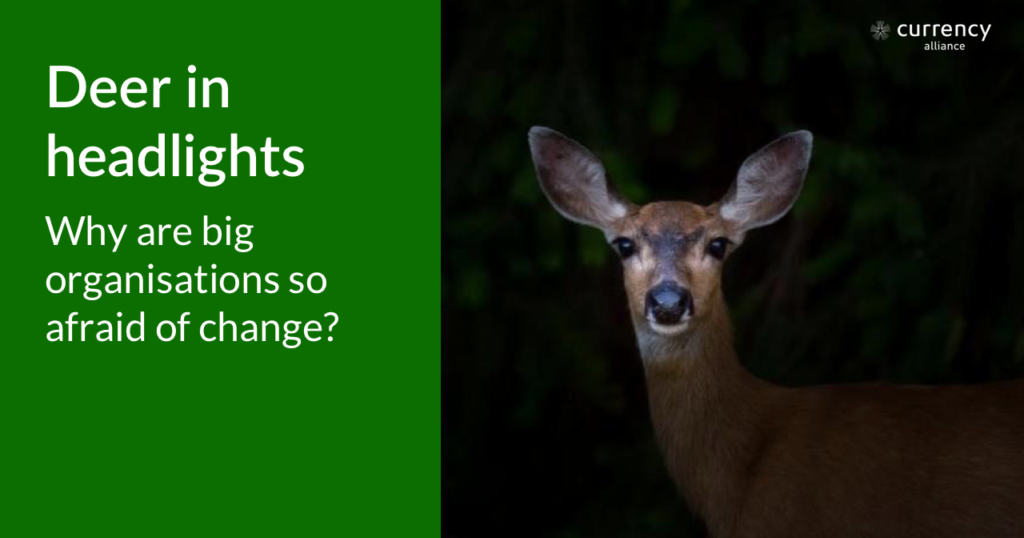 What amazes me is that the boards and C-level executives at these business claim they spend 20-30% of their time talking about innovation and disruption; yet when their managers have the opportunity to really try something new – even as a test – something gets lost in translation.
To put it bluntly, people in big organizations behave like deer in headlights.
Why can t the talk be put into action as the work moves down the organization structure?
To prove that I'm not just a consultant spewing rhetoric…
In a past life, I spent three years responsible for corporate venturing and innovation for a company selling €7bn worth of travel products.
We had a tough time, and were forced to set up special teams to act under our own initiatives because getting permission was much harder than getting forgiveness.
I had a great boss that sheltered my team from most of the bullshit, but nonetheless, leadership s inaction ultimately led to an 80% loss in enterprise value.
The shareholders never benefited because there was always some other higher priority; whereas I learned a lot and then left with all the knowledge, followed by my boss three months later.
So I know, first-hand, how corporate inertia can cripple innovation.
And I also know there are easier ways of driving those innovations than solely from the inside.
The power of partnerships
CB Insights, a research company, found that a preference for building things in-house, versus buying from ecosystem collaborators, leads to slow innovation.[vi]
This is because internal projects come with inherent dependencies on other departments that may not share similar objectives.
Similarly, IESE Business School recently published a paper on Corporate Venturing, in which they stated the advantages of collaborating with early stage companies included:
organizational agility
flow of new ideas and niche knowledge
desire to challenge the status quo
highly motivated teams
potentially rapid growth
little impact if it fails.
And if things go badly, you have someone to blame and you can just end the relationship.
There are almost no downsides.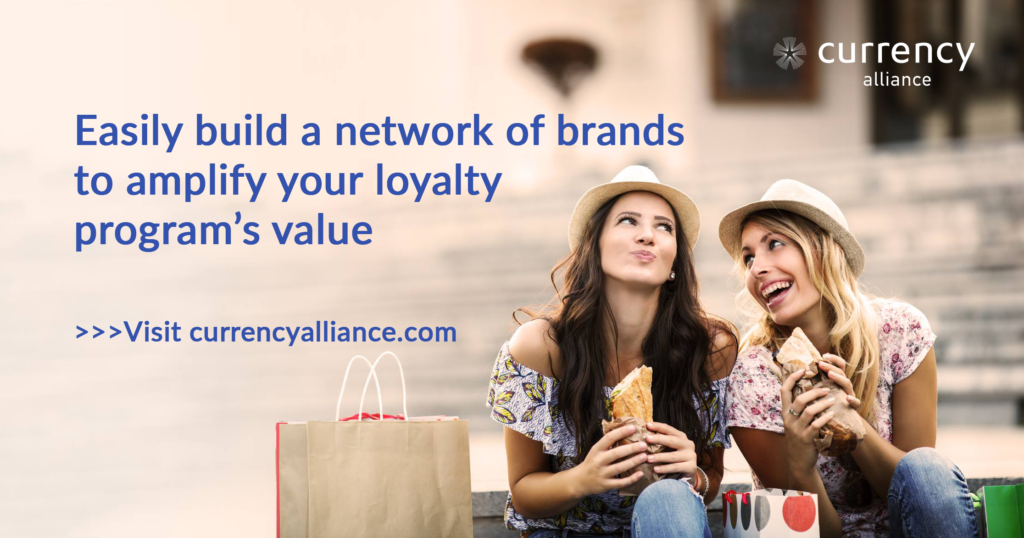 Sure enough, this partnership model has been part of Ocado's success.
In the company's early days – before profits had proven the pudding – its proprietary warehouse automation technology was adopted by Morrisons, a traditional bricks-and-mortar supermarket, to enable the latter company's entry into the online fray.
Against a backdrop of a struggling supermarket sector, Morrisons quickly posted its first pre-tax profit in over a decade[vii], and achieved a further round of record-breaking financials in 2018[viii].
They also made themselves an attractive partner for Amazon in the UK.
Innovate at all costs
Another of CB Insights' findings was that high-performing companies are 3x better at getting ideas into production.
That can either be by generating your own ideas internally, or by reaching out to external partners in order to piggyback on their innovation.
It doesn't matter which.
But if you consider yourself an innovator, how many ideas did you actually try in the past six months?
Did you really try them and measure results, or give up simply based on your own opinion?
If based on your opinion, how do you know your target customer (with all their permutations) would agree?
My own frustrations here lie with gatekeepers in the loyalty space, and they derive from my own passion for innovation in the name of great customer experience. I speak to hundreds of loyalty marketers and stakeholders who claim they can't act to improve their performance because of dependencies on other departments or legacy systems.
But the problem pervades all manner of businesses.
Is keeping your head down really the best alternative? I doubt your boss will accept that approach much longer.
Corporate venturing and innovation teams within most companies now work heavily with third-party companies[ix] that have a culture of rapid adaptation.
To harness that culture, every company, and management professional, should operate under the assumption that 70% of current revenues need to be replaced every 10-15 years.
Even modest innovations can reduce the risk of a 10x better solution getting traction in your sector, and often, working outside the host company s bureaucracy is the only way to get things done quickly enough to keep your existing customer base on-side.
Incremental improvement projects that take 24 months can no longer save the day.
Are you driving innovation through your loyalty program?
The increasing competitiveness of customer loyalty has pushed legacy loyalty technologies to breaking point.
That's why Currency Alliance exists.
Our platform allows our brand partners to quickly and flexibly build networks of brands where customers can earn and spend their points.
It's free to try, there's no commitment, and you only pay a small fee on points exchanged – an easy, zero-risk way for consumer marketers to harness innovation through a partnership.
Click here to find out more.
References:
[i] https://hbr.org/sponsored/2017/07/digital-transformation-is-racing-ahead-and-no-industry-is-immune-2
[ii] https://www.economist.com/news/britain/21743124-online-grocer-has-appetite-more-just-food-ocado-tech-startup-you-thought-was
[iii] http://www.worldwatch.org/node/6387
[iv] https://www.businesslive.co.za/bd/companies/2017-10-24-big-oil-companies-investing-more-in-clean-energy-deals-amid-pressure-to-diversify/
[v] https://www.varchev.com/en/oil-companies-increase-investments-in-green-energy-how-do-we-benefit-from/
[vi] CB Insights: www.cbinsights.com/resarch-state-of-innovation-report
[vii] https://www.telegraph.co.uk/finance/newsbysector/retailandconsumer/11462431/Morrisons-is-fastest-growing-online-business-ever-claims-Ocado.html
[viii] https://www.independent.co.uk/news/business/news/morrisons-latest-results-profits-jump-store-online-wholesale-mccolls-david-potts-a8254921.html
[ix] https://www.iese.edu/en/about-iese/news-media/news/2018/may/corporate-venturing-or-when-david-and-goliath-cooperate