Thanks for visiting our 2018 trends article. You can click here to read our up-to-date 2019 Trends article, or scroll down to keep reading.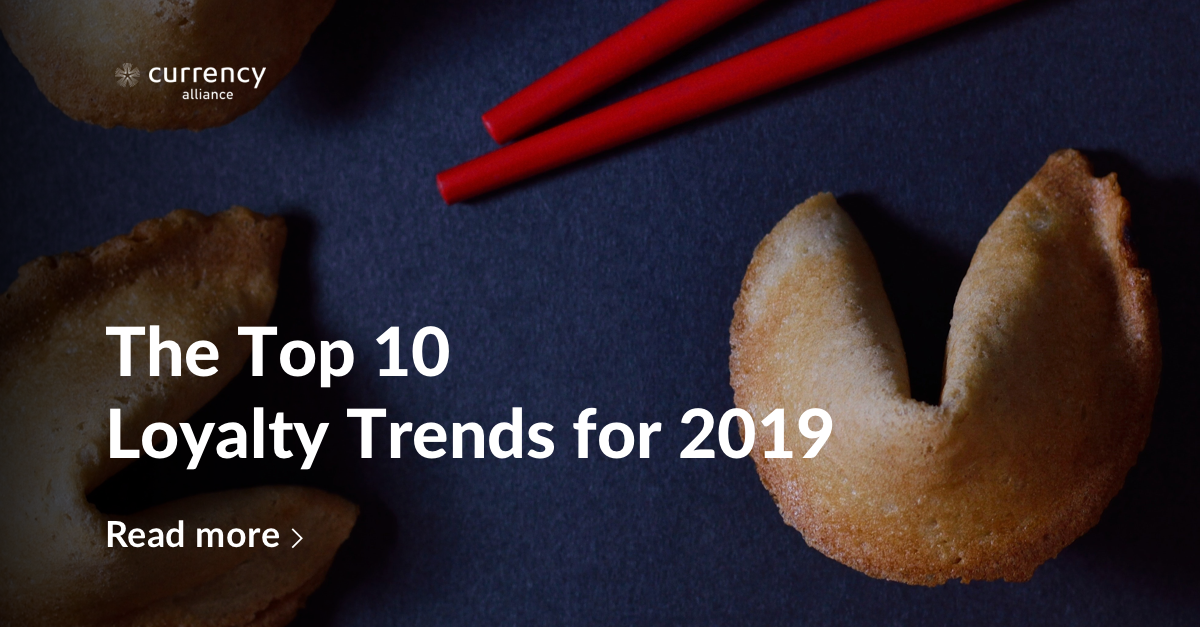 Top Loyalty Trends 2018
A 2017 study showed that, from a sample of 1,321 customers, only 12 – twelve – shopped exclusively at one supermarket.
A different study conducted by Facebook found that 37% of people were "brand loyalists" who "would not switch given an opportunity like lower prices or more convenient access".
How do you reconcile these two seemingly conflicting studies?
First: they were looking at different sectors.
Facebook's study included groceries, but also included travel, restaurants and insurance – service-based industries with higher degrees of differentiation than food retail.
These industries are responding very differently to the changing face of loyalty marketing.
Secondly, note the wording in Facebook's study.
"Lower prices or more convenient access" are hardly differentiating benefits, now that countless more imaginative ways have been found to court repeat customers.
So while supermarkets – loyalty leaders of the old school – pare back industrial-scale loyalty strategies, service-oriented brands across diverse sectors are discovering a newfound vigour for successful reward programs.
With all this change afoot, it would have been imprudent not to have blogged about it.
Here are Currency Alliance's top loyalty trends for this year.
Big surprises
Apparently, consumers prefer surprises to rewards.
IKEA is just one brand to have proven this theory out in the wild.
Their "Swipe a Surprise" scheme offered the possible grand prize of a holiday to Sweden to any loyalty program member who swiped their member's card instore.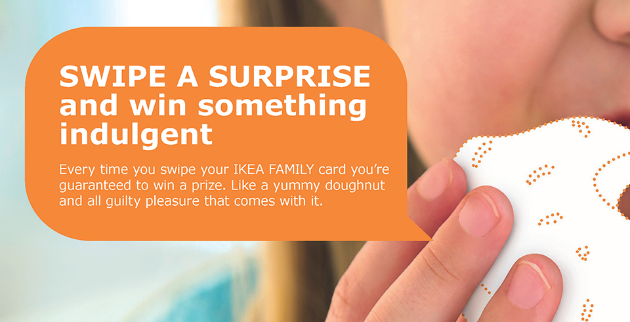 This made great business sense.
It provided a hugely exciting, meaningful incentive for IKEA scheme members to date-stamp their visits, creating a wealth of data, but at a lower business cost than a blanket percentage discount or currency giveaway.
The campaign delighted 200,000 participating customers who, even if they didn't win a holiday, still ended up with a donut.
Now that's a reward worth winning.
Subway is another of the various other businesses to have cottoned on to this tactic. Given that it tilts ROI so far in the brand's favour, we firmly expect others to try their hands before the year is out.
More FMCG loyalty programs
Sometime in 2015, consumer brands realized they needed to own direct relationships with consumers.
This led to a splurge of brand budgets on direct-to-consumer marketing. Last year, Nestlé's Greek operation put the honey on the yogurt with a rewards program-cum-content marketing strategy.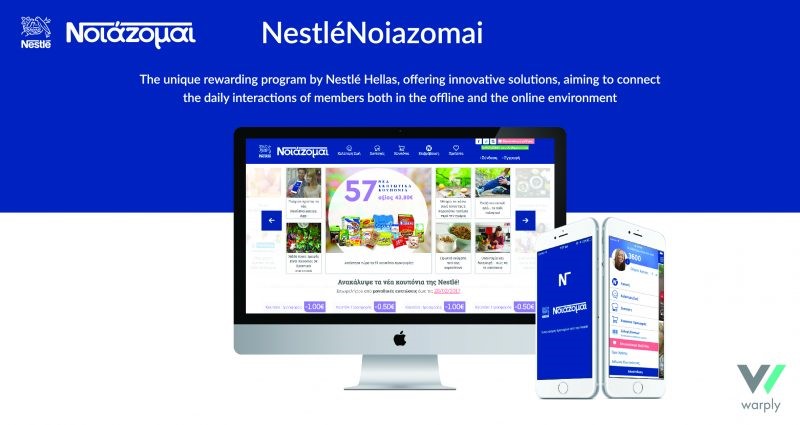 The Nestlé site was populated with freemium foodie content starring celeb chefs, in an ecosystem where customers could earn loyalty point coupons for redemption in store.
With payments, mailing and analytics on tap, it's a bold move for a brand from the FMCG sector – one which until a few years ago relied almost exclusively on TV advertising and instore promotions.
Before long, Nestlé is sure to be joined by greater numbers of loyalty-savvy FMCG brands.
More high-profile cost-cutting
A number of major retailers have come to view their programs as too costly, and are reducing the effective value of reward points for customers.
Waitrose's "Pick your own offer" program, for instance, was expired this February.
When it launched, it was reviewed as being "groundbreaking but potentially very expensive", to the tune of an estimated 260m a year. The decision to expire the scheme suggests that this figure wasn't offset by sufficient repeat purchasing to make it worthwhile.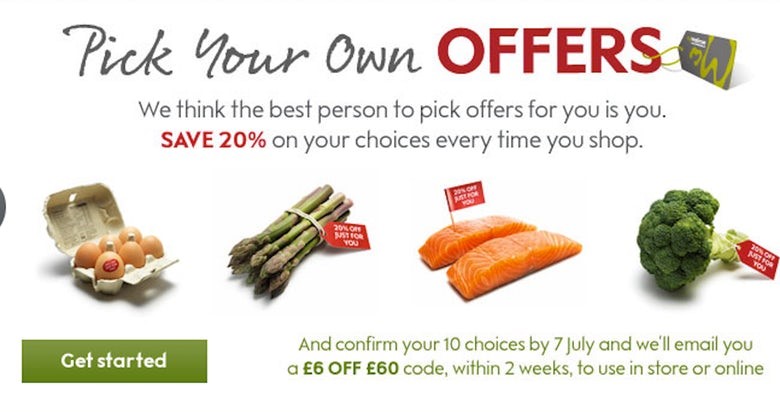 This realisation is echoing across the supermarket sector – one where customers proactively stray to competitors in order to scoop deals on specific products, and where competing brands have already priced each other through the shop floor.
In short: straightforward discounting is no longer the key to customers' hearts.
Do not be surprised at the curtailment of further dysfunctional loyalty programs before the year is out.
More premium programs
One way to cut loyalty program costs is to monetize it.
The roaring success of Amazon Prime has been noted by brands in multiple sectors. The "Stubs Premiere" offering from American cinema chain AMC is another successful program.
We would not be surprised if a major retailer broke headlines this year with a premium program of its own; however there is a slight branding problem in a supermarket operating such a scheme.
Every major supermarket positions its brand for budget-friendliness.
So while "sixty-two percent of consumers said they would consider joining a fee-based rewards programme if their favourite retailer offered one" – in truth, you wonder if they really would.
A "Walmart Premium" card would feel decidedly odd.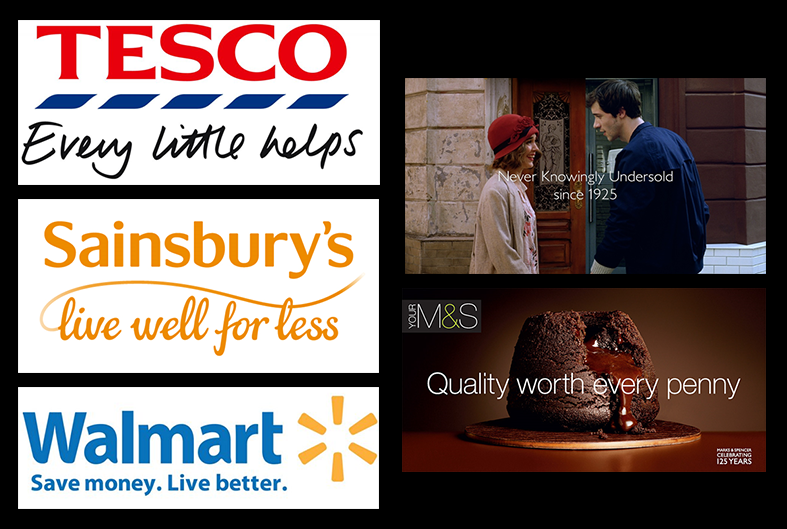 More to the point, how do you start charging for loyalty programs that have been free for over 20 years?
Tough though this nut may be, it will be cracked.
French retailer FNAC has already dipped its toe with the "FNAC+" card, which delivers 5% off everything plus some other benefits.
As for the industry big guns: it's unthinkable that Amazon Prime can continue to grow at such pace without at least one of the established order muscling in on the act.
More brand partnerships
In a boon for your friendly neighbourhood loyalty currency exchange platform, we are now witnessing brands giving customers the freedom to earn and spend their points with wider networks of brands.
Hilton has partnered with Amazon, for example, so members can shop at Amazon using their Hilton point value.
Marriott now has a portal called Marriott More, which allows its members to earn and redeem points on everyday retail purchases.

This strategy kills two birds with one stone:
creating greater value for customers, as their points become more useful
and eliminating marketplace noise, as brands stop squabbling over our attention, and start collaborating towards a common cause.
In the coming months, expect to see more brand partnerships between sectors, as pioneers in this approach begin to measure their improved CX as increased program ROI.
Deeper marketing integration
As marketing gets cleverer, spend goes up.
This is no less true in loyalty, where the trade in management solutions looks set to more than triple to $6.95b by 2023.
The bulk of this new investment will be in tech which enables brands to place their loyalty strategy "at the 'heart' of earning customer retention." Businesses that use NGP Integrated Marketing Communications tactics, often have a better rapport with their customers and have a greater ability to understand their needs. Using integrated marketing tactics can encourage businesses to reach new audiences too as it combines traditional media with new digital marketing tactics.
Heathrow airport has done this to great effect with its "Greater Passenger Experiences".
The airport delivered its reward program via CRM mailing – largely to offer upgraded car parking, discounts with vendors in terminal, etc.
Amongst various zingy stats, the campaign delivered a 20% improvement in active membership
Loyalty management platforms that can deliver digital marketing messaging are already par for the course.
As marcomms tech stacks (Google, Adobe, et. al.) become increasingly all-encompassing, we anticipate that reward programs will fall increasingly in step with wider digital comms in the coming years.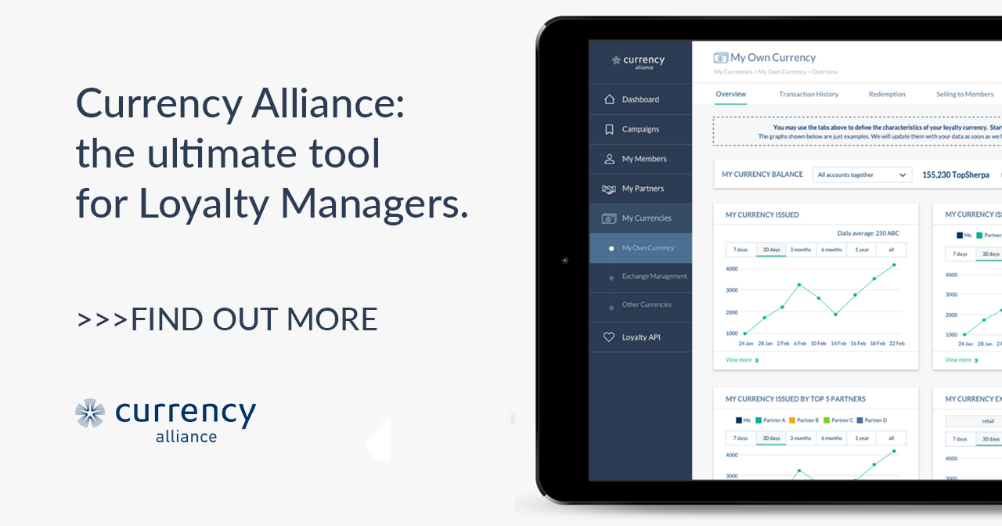 Clearer understanding of "loyalty" and rewards
The most successful reward programs today are powered not by mass-scale discounting, but by better customer experiences.
On that basis, we'd propose reappraising the relationship between loyalty, and rewards.
Customer loyalty is a noble and worthwhile ambition for any brand, and it absolutely ought to remain a primary marketing objective.
But it's also hard work.
"Loyalty" implies long-term commitment and sustained effort: a big ask of deal-savvy, time-poor consumers.
For this reason, the idea that a straightforward points program can shoulder the entire burden of a loyalty strategy is now out of step with the realities of modern marketing.
This actually simplifies things for brands.
It alleviates the need to operate schemes at mass scale, or to partner with an industrialised loyalty company.
Indeed, doing so could leave yesterday's leaders in loyalty at risk of being usurped by smaller, more agile brands, funnelling bigger budgets into more integrated campaigns, using cleverer technology to track increasing customer engagement and growing ROI.
To retain the best possible hope of garnering repeat purchases, sustained efforts should be on the part of the brands – to come up with original, exciting ways to delight returning customers.
Ask yourself this: does your customer want to be loyal, or do they want to be rewarded?
Understanding the distinction, and realizing that in your loyalty strategy, will pay dividends.
Are you revamping your loyalty program?
Currency Alliance can help.
We help consumer-facing brands forge alliances, easily and inexpensively, in order to drive greater customer loyalty.
Our free, simple, cost-cutting SaaS tech platform can be used to issue, buy, sell or exchange loyalty currencies with other brands.
This helps you turn dormant points into profit, whilst customers enjoy the freedom to earn and spend their points with a wider network of brands.
To discover the full range of benefits, explore the platform and find out more at CurrencyAlliance.com.
References:
[i] https://www.sciencedirect.com/science/article/pii/S0022435917300714
[ii] http://resource-center.crowdtwist.com/ebooks/20-brands-customers-love
[iii] http://www.lida.com/portfolio/ikea/
[iv] http://business.financialpost.com/news/retail-marketing/subway-revamps-loyalty-program-with-2-discounts-surprise-freebies-to-reverse-worsening-sales-slump
[v] https://www.oliver.agency/news/7-fmcg-content-marketing-campaigns/
[vi] https://warp.ly/portfolio/nestle
[vii] https://www.theguardian.com/business/2018/feb/05/waitrose-to-close-part-of-loyalty-scheme-at-end-of-february-pick-your-own-offers
[viii] http://www.independent.co.uk/news/business/news/tesco-clubcard-change-reward-scheme-outrage-supermarket-shopping-bills-a8162206.html
[ix] https://www.sciencedirect.com/science/article/pii/S0022435917300714
[x] https://www.facebook.com/iq/articles/modern-loyalty-love-in-a-time-of-infinite-choice?ref=wpinsights_rd
[xi] https://www.businessoffashion.com/articles/opinion/the-loyalty-lie
[xii] https://globenewswire.com/news-release/2017/10/19/1150572/0/en/Fnac-Darty-Revenues-up-6-in-Q3-2017-Synergy-objective-for-2017-raised-Objective-of-130m-of-synergies-at-the-end-of-2018-confirmed.html
[xiii] https://techcrunch.com/2017/09/19/amazon-now-lets-hilton-honors-members-shop-with-points/
[xiv] https://thepointsguy.com/2017/10/marriott-rewards-more-portal/
[xv] https://www.businessoffashion.com/articles/opinion/the-loyalty-lie
[xvi] http://www.thewisemarketer.com/white-paper/crowdtwist-marketing-predictions-2018/
[xvii] https://www.acxiom.co.uk/wp-content/uploads/2017/01/Acxiom_Heathrow_case_study.pdf